This year, I am learning from my past mistakes! I may or may not have taken some of Madi's "first" day of school photos on the second or (ahem…) third day of school because I didn't have everything together in time! Well I'm not going to miss any of the sweet first day of school moments this year because I created a FREE Back To School Photo Checklist to use for myself and to share with all your loving mamas!
Feel free to print it out or save to your phone for easy reference! Then start snapping those photos because they grow up so quickly! Before you know it, they will be off in the real world and they will be so glad you captured these memories! Way to go mama! <<insert high five>>
Save this image and share with your friends too!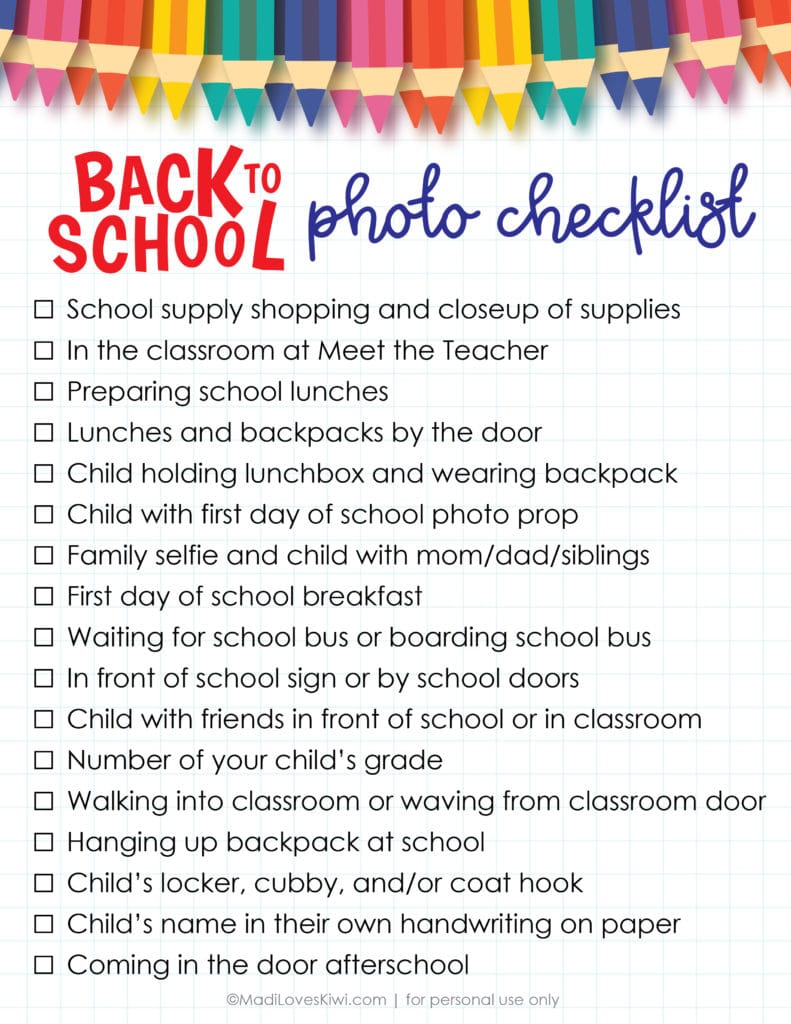 And don't forget to PIN it for future reference… you'll need it again next year and we all know it will be here in the blink of an eye!